Discussion Starter
·
#181
·
Finally...I found a replacement shock at K-Sport in Brookvale. K-Sport are made in the same Taiwanese factory as G4 was, so they are interchangeable, but are a black colour instead of chrome tho.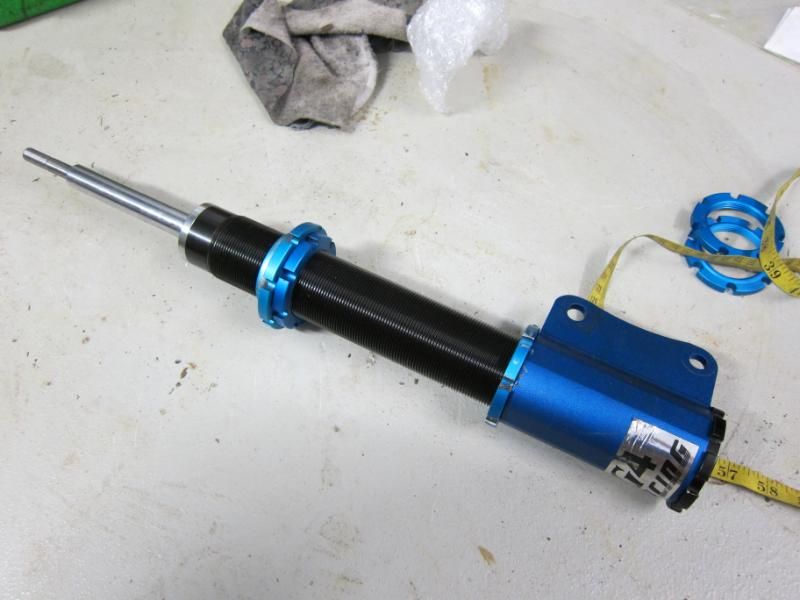 And they managed to supply me with the same 50mm "Type D" shock the dead shock, so it's a perfect fit in the old G4 hardware.
So on it goes, with the new caliper and pads. You'll notice I also fixed the broken ABS sensor wire in the background.
With everything buttoned up, I ran a whole 500ml of fluid through the whole system. Yeech...better out than in I guess. I also swapped the front tyre to the Michelin Pilot Sports. They're 205s on a 7in rim, so there is a tiny bit of stretch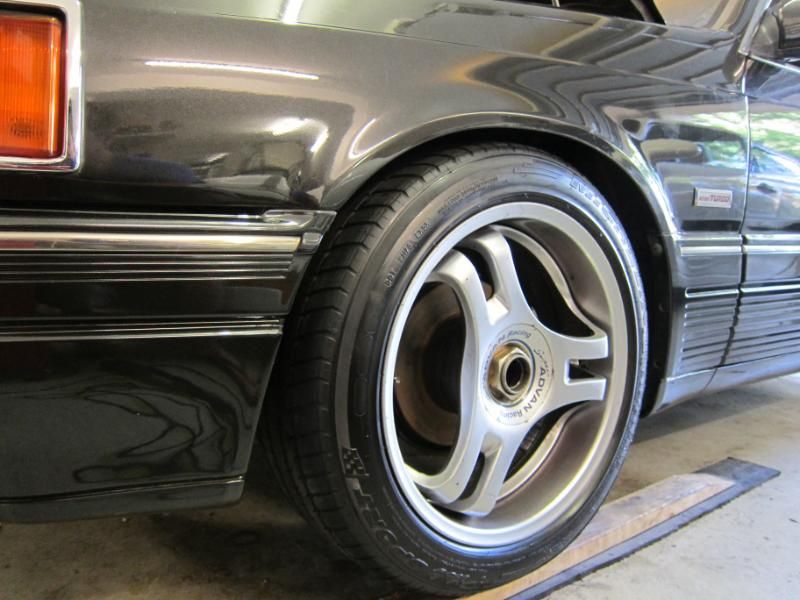 Hmm...maybe the front needs to go down about 10mm?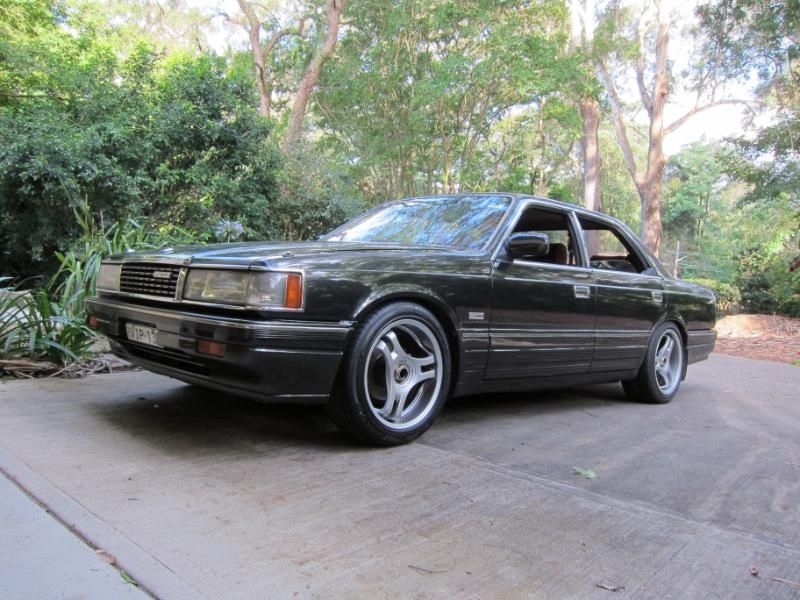 But the great news is that Luce drives magnificently. The front end hasn't been so tight and planted in years, and no more front end clunks over bumps. And rather embarassingly, the ABS is working for the first time since 2007 :lol: (bloody **** it was as simple as a broken wire)
The reason for the difficulty with the suspension is because it's all custom. As we all know, there isn't actually any coilover kit available for HC Luce, except for some Korean kits which are quite exxy (the HC 929 was sold there as the Kia Potentia until 2001). The HC doesn't quite have the same suspension as FC RX-7, although you can MacGuyver it to work if you like it real low. In this pic you can see FC shocks on the left (G4 and Tein) and they are both 4ins too short. The one on the right is a mix and match setup that G4 (which used to be handled by Just Jap) was kind enough to put together for me.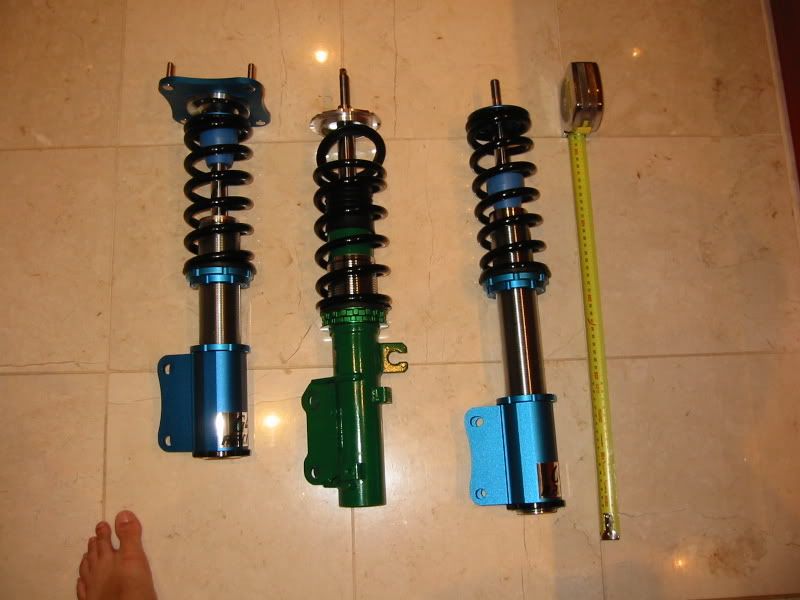 I then got strut top plates laser cut out of 8mm steel, and that was the last piece of the puzzle I needed to get the hybrid setup into the Luce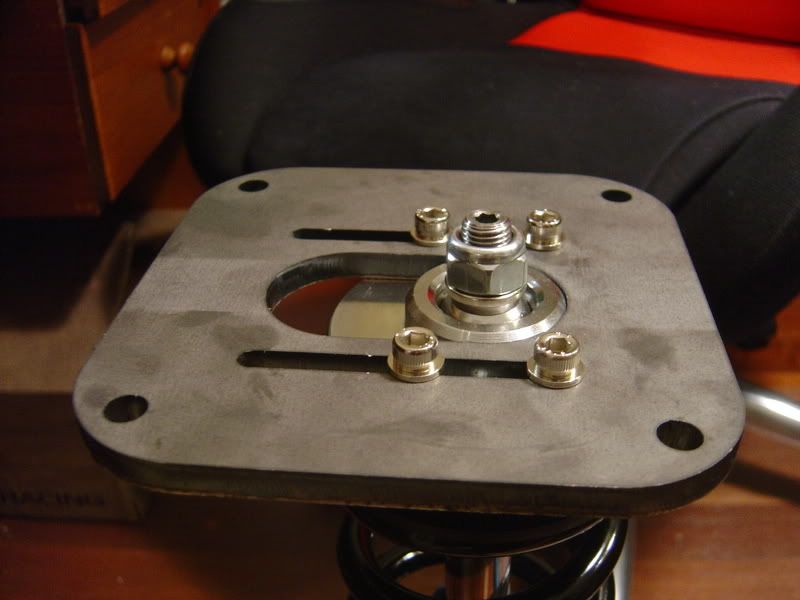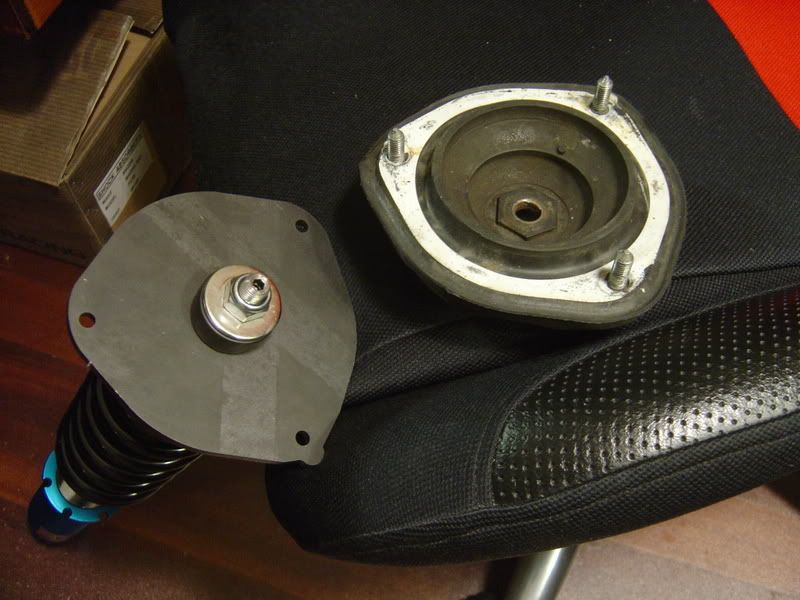 It's good to know that I can still get parts for it, and interestingly, K-Sport also sell an airbag kit that will screw into the existing coilovers.