I've owned my 1988 B2200 since 1994, when it had 50K miles. In that time and now 239K miles, I've rebuilt one brake caliper and bought a lifetime rebuilt one for the other side.
When Mrs. Cusser kept walking in circles due to a stronger left leg a couple of years ago, to bleed brakes on my old VWs that I've had for 50 and 46 years respectively, I had a replacement cap that threaded on, so I drilled a hole in it and inserted a tire valve.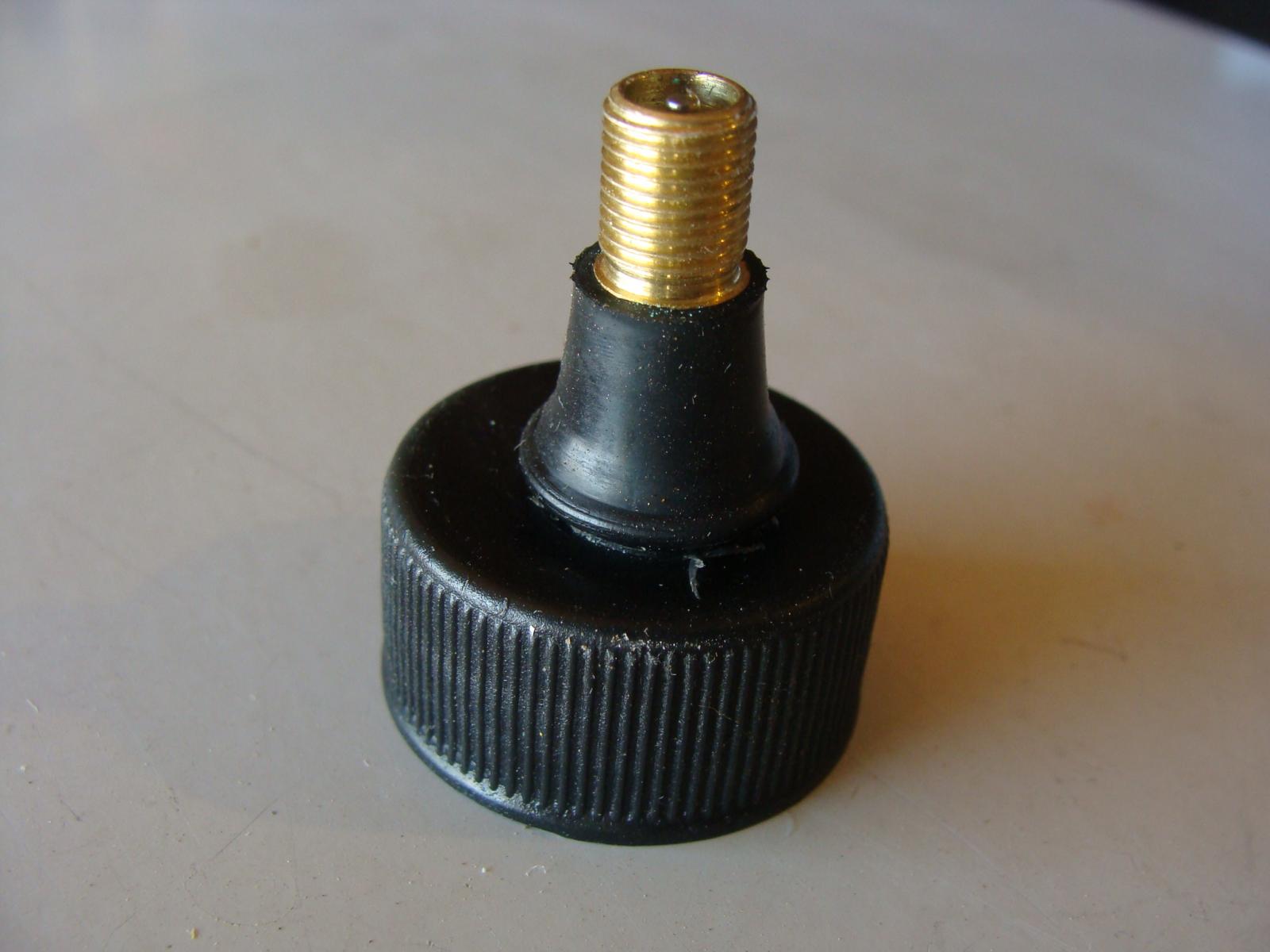 I filled the reservoir with new brake fluid, screwed on my cap with valve stem, set my I used my 3-gallon air compressor to about 20 psi and attached it to the valve stem. Then I opened up the bleeders in sequence, filling up the reservoir as necessary to flush out all old brake fluid.